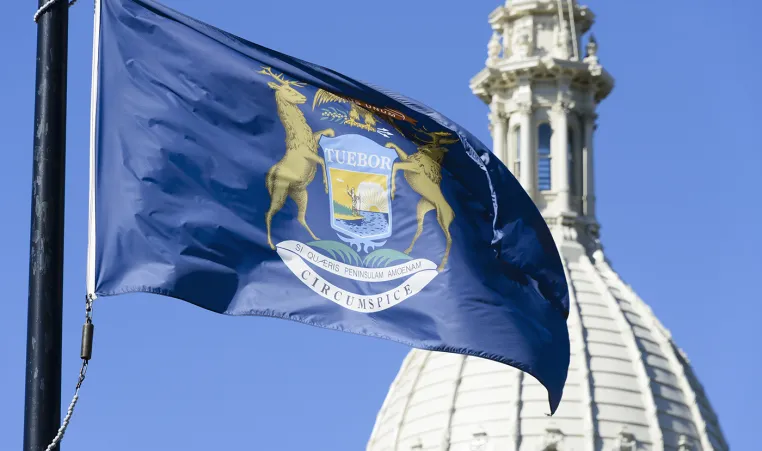 Launching the Funding for Youth In Government
As the school year begins, the next wave of programs and events are upon us, including the 2021 YMCA Michigan Youth In Government program year. This year we have exciting new state funding that will help us work toward our goal of giving all teens across Michigan access to our programs, no matter their financial situation. We are looking to your YMCA staff to help us achieve this goal. We want your Y to be the conduit for schools in your community to get involved and take advantage of this historic opportunity.
The funding has been allocated to the State Alliance to grant out to public and non-public schools. Your Y's support is essential to ensure the schools in your community have the tools they need to access these funds. This Grant Outline document lays out the requirements and grant timeline. Applications are being accepted now. You can share this program overview with staff, schools and volunteers to better understand the program layout and delegation format. While the funding is allocated to be distributed to schools, we want to ensure that your Y is part of this historic opportunity to make our programs accessible to all.
The grant applications are open now. The process starts with the creation of an account by your staff, the teacher or the volunteer who will serve as the "Lead Advisor." The grant outline document includes information on creating that account and getting ready to submit the application. The grant application includes funding for a Civic Health Champion stipend, transportation costs for all event travel and up to 90% of all program fees associated with participation in YMCA MYIG events and conferences. We will begin awarding grants September 20th and continue on a rolling basis as applications are completed.
We are building off a great summer had by all across YMCA camps here in Michigan. We will begin our year, for the first time ever, at YMCA camps across the state! See when we come to a YMCA camp near you here! The Lansing event dates are published on the respective pages for our programs. The Middle School events are in November and the High School events will return to Lansing in February and March of 2022.
We are so excited for this year and hope that everyone is wrapping up a safe and healthy summer and looking forward to some cooler fall weather and more great programs!